Discover the vast array of modern haircuts for men ,offering an almost limitless selection of shapes ,lengths ,and styles to cater to every individual's taste and preferences. We understand that with so many options available ,it can be overwhelming to choose the perfect haircut. To assist you in making the right decision ,we've prepared this useful guide featuring the trendiest men's Haircuts ,suitable for all hair types and lengths. Whether you're looking for short haircuts ,medium-length hairstyles ,or men's long hairstyles ,take your time exploring this guide to find the look that best resonates with you.
1-Crew Cut Fade Mens Hair
The crew cut is a timeless and bold choice for men, featuring a cropped style that can be tailored to your preferred length. Whether you opt for a slightly longer or very short version, the crew cut offers versatility. You can slick it back for a polished look or spike it up for a more edgy appearance, making it a hairstyle with endless possibilities.
2-Skin Fade + Spiky Texture
Enhance your outlook with a skin fade, a hairstyle that adds a touch of drama to your appearance. Unlike other hair fades, the skin fade involves cutting the hair so short that it blends seamlessly into your skin. This creates a sharp and clean look. For the best results, consider pairing the skin fade with short to medium-length hair on top, and complement it with a well-groomed facial hair style.
3-Textured High And Tight Haircut For Men With Hard Part
Men continue to embrace another timeless short haircut that never goes out of style. Originally inspired by the military, just like the buzz cut, the high and tight haircut has evolved with the ever-changing trends in men's fashion. While the concept remains the same – cleanly shaved sides – you now have the option to pair it with a textured top, adding a modern twist to the classic look. This combination allows you to maintain a neat appearance while still making a striking statement with your hairstyle.
4-Undercut Fade Guys Haircuts + Hard Part
Embrace the skater days' vibe with a stylish undercut, a haircut that pays homage to that era. The undercut offers plenty of variations, making it a versatile choice for those who prefer to keep some length to play around with.
5-Neat Curly Quiff
When you aim for a polished and refined look, the neat quiff hairstyle is a great choice. To achieve it, brush all your hair back, but be mindful not to go overboard, as you want the quiff to maintain its body and volume. For the finishing touch, use hairspray to ensure everything stays in place, giving you a sophisticated and stylish appearance for any occasion.
6-Taper Haircut + Brushed Up
A brushed-up hairstyle pairs wonderfully with various types of tapers. For a sharp and defined look, consider a high skin taper haircut. On the other hand ,if you prefer a more laid-back appearance ,a low taper is the ideal choice.
7-Regular Haircut
When you find yourself unsure about which haircut to choose ,opt for a regular haircut. Its simplicity and elegance make it a flattering choice for any face shape and suitable for all hair types. Moreover, a regular haircut can be easily complemented with different styles, such as adding a taper fade on the sides or sporting a hard part hairstyle for men.
8-Spiky Military Guy Haircuts
If you have thin hair, there are several really cool haircuts for men that can be versatile enough to suit any occasion. One great option is to have a long top that can be brushed back, creating a polished and stylish appearance reminiscent of a military haircut.
9-Flow Hairstyles With Short Sides
Embrace your fashion-forward side with flowing long hairstyles for men. These hairstyles exude a cool and trendy vibe without demanding excessive styling or maintenance. Simply push your locks freely back on the top and complement them with shortly trimmed sides. To perfect the look, consider adding a line-up along the forehead and temples.
10-Low Fade Spiky Top + Highlights
The low fade is a versatile variation of the high fade style. Unlike the high fade, which shaves the hair high and tight, the low fade leaves highlights and creates a spiky texture, adding depth and dimension to the haircut. This approach adds interest and shape to the overall style, allowing you to maintain a polished and fashionable look.
11-French Crop Men Hairstyle
A French crop is a charming and versatile hairstyle that suits most men's hair types. It shares a fashionable resemblance with the iconic Caesar cut. However, the key distinction lies in the French crop having a slightly longer top, offering more styling possibilities. This additional length on top allows for a range of styling options, making the French crop an attractive choice for those seeking a trendy and adaptable haircut.
12-Brushed Up And Back Waves Hairstyle
Elegantly tame your wavy locks with sophisticated men's hairstyles like the brushed-back look. To avoid your hair looking flat and lacking volume, try this approach: first, brush your hair up to add some lift, and then gently brush it back to achieve a refined and polished appearance.
13-Cropped Texture With Simple Design
The cropped textured haircut is a stylish and practical choice for men. It features short hair on the top, complemented by faded sides and back, giving it a simple yet sophisticated design. This haircut's versatility and low-maintenance nature make it highly popular among men who seek a fashionable look that is also easy to upkeep. Embrace the convenience and elegance of the cropped textured haircut, allowing you to look effortlessly polished and put together at all times.
14-Ivy League Men's Haircuts
The timeless Ivy League haircut has stood the test of time for over a century, and for good reason. It shares its roots with the classic crew cut but with a twist – longer hair on top. This added length allows for sleek and side-parted styles, making it a versatile option suitable for college graduates to businessmen alike. It's no wonder that the Ivy League haircut remains one of the most popular and Enduring choices for men's haircuts.
15-Medium Quiff Haircut For Men With Undercut Fade
If you're in search of medium haircuts for men, we have something special to offer. The trendy quiff haircut can be a great choice, but it's essential to keep in mind that it requires some styling effort. If you're comfortable with maintaining the quiff, this example can be a helpful reference when you visit your stylist next time.
16-Faux Hawk Faded Sides Men's Hairstyle
When it comes to edgy men's short haircuts, the faux hawk fade stands out as a top choice. It manages to strike a perfect balance between being dramatic and reserved. With this haircut ,you get the best of both worlds ,as it combines the boldness of a faux hawk with a subtle and refined appearance. This versatile hairstyle allows you to effortlessly switch between two distinct styles with just one cut.
17-High Top Fade Haircuts For Men
The high top fade offers more than just a striking and bold appearance; it also has the ability to enhance your facial features. This haircut creates the illusion of a longer face and sharper traits, making you appear taller overall. The clean-cut look of the high top fade allows you the freedom to experiment with any facial hair style you desire. Even a full coarse beard won't detract from the polished appeal of this hairstyle.
18-Side Swept Quiff
If you're feeling like a fashion-forward guy, why not experiment with a trendy combination of hairstyles? Opt for a taper fade on the sides to create a striking contrast for your ample quiff. This haircut adds a stylish touch to your look, allowing you to sweep the quiff to the side for added flair.
19- Faux Hawk Undercut Fade
Infuse a playful twist into your hairstyle by brushing it up and spiking up the ends. This adds a fun and edgy vibe to your overall look. To freshen things up even further, consider adding an undercut fade on the sides.
20- Short Crop Top Fade + Hard Part
Short haircuts for men are highly favored by those who appreciate time-saving and low-maintenance hairstyles. One excellent option to consider is the short crop top fade. This haircut not only saves you time and effort but also delivers a pronounced and eye-catching appearance. To achieve this look, get the top of your hair textured for added style, and complement it with a fade on the sides and back.
Conclusion
With the vast range of men's hairstyles and haircuts available today, it can be overwhelming to make a choice. That's why seeking assistance from a reliable source is a great idea. Our exclusive collection aims to be that helpful resource, providing you with plenty of inspiration for your next haircut. Browse through the various options to find the perfect style that suits your taste and complements your personality. Whether you're looking for a classic, modern, edgy, or versatile look, our collection has something for everyone. Let our curated selection guide you towards a stylish and confident new haircut that will make you look and feel your best.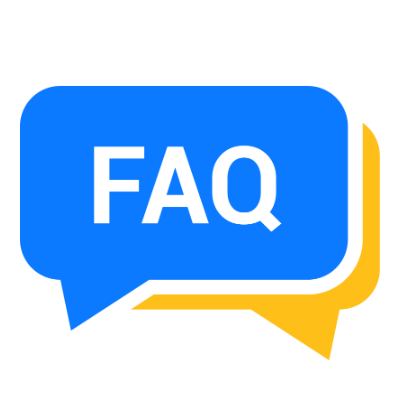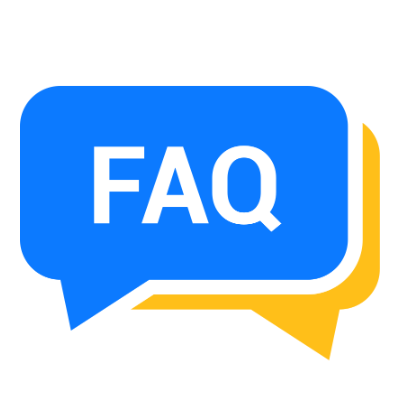 Ques. What is the most popular mens haircut?
Ans. The most popular men's haircuts 2023 are all kinds of fades, tapers, undercuts, slicked-back men's hair, a quiff, pomp, a comb over, and other stylish haircuts for guys.
Ques. What is the easiest haircut to maintain?
Ans. As a rule of thumb, the shorter the men haircut is, the easier it is to maintain. Thus, the most effortless are a crew cut, a butch cut, an ivy league, a buzz cut, a clean shave, an induction cut, and a French crop.
Ques. What hairstyles are in style right now men?
Ans. The hottest hair trends in 2023 for guys are military and messy, cropped bangs, and low taper fade.
Ques. What is the best haircut for guys in 2023?
Ans. It is difficult to single out only one best haircut for men, as there are plenty of them. An undercut haircut, a side part, a Caesar cut, slicked back hair and long wavy locks are known to be one of the best haircuts for men.