The Top 10 Hair Styling Products Every Woman Needs in Her Collection: Unlock the
Secrets to Fabulous Hair!
When it comes to achieving fabulous hair, having the right styling products is key. Whether you want
to add volume, tame frizz, or create the perfect curls, having a collection of high-quality hair styling
products is a must. In this article, we will dive into the top 10 hair styling products every woman needs
in her collection. From tried-and-true classics to innovative new formulas, these products will help you
achieve the hairstyle of your dreams. Let's get started!
The Top 10 Hair Styling Products Every Woman Needs in Her Collection
1. Volumizing Spray: Adding Va-Va-Voom to Your Hair
Nothing says glamour like voluminous hair, and a good volumizing spray is the secret weapon behind
those stunning looks. A volumizing spray adds lift and body to your locks, giving them that coveted
va-va-voom effect. Look for a lightweight formula that won't weigh your hair down and apply it to the
roots for maximum lift.
2. Heat Protectant: Shielding Your Hair from Damage
Heat styling tools like straighteners and curling irons can wreak havoc on your hair if not properly
protected. That's where a heat protectant comes in. This essential product forms a protective barrier
between your hair and the heat, reducing the risk of damage and leaving your locks looking healthy
and shiny. Apply it to damp hair before blow-drying or styling.
3. Dry Shampoo: The Quick Fix for Greasy Hair
When you're in a hurry or simply need a pick-me-up between washes, dry shampoo is your best
friend. This magical product absorbs excess oil and refreshes your hair, leaving it looking and smelling
clean. Spray it onto your roots, massage it in, and brush out any residue for instantly revived and
volumized hair.
4. Texturizing Spray: Effortless Beachy Waves
If you love that beachy, tousled look, a texturizing spray is a must-have. This product adds grip and
texture to your hair, making it easier to achieve those effortless waves. Simply spritz it onto damp or
dry hair and scrunch for instant texture and a laid-back vibe
5. Hair Serum: Smoothing and Shining
For sleek and shiny hair, a good hair serum is essential. This lightweight formula tames frizz, adds
shine, and leaves your locks feeling silky smooth. Apply a small amount to your palms, rub them
together, and run your hands through your hair, focusing on the mid-lengths and ends.
6. Hairspray: Locking Your Style in Place
To ensure your hairstyle stays put all day (or night) long, hairspray is a must. This classic styling product
provides long-lasting hold, fights frizz, and adds a glossy finish. Choose a hairspray with a flexible hold
for natural-looking results and spray it evenly over your finished style.
7. Curl Enhancing Cream: Embracing Your Natural Curls
If you have curly hair, a curl enhancing cream is a game-changer. This product defines your curls,
tames frizz, and adds moisture, allowing you to embrace your natural texture. Apply it to damp hair,
scrunch your curls, and let them air dry or use a diffuser for enhanced bounc
8. Hair Oil: Nourishing and Repairing
For those seeking to nourish and repair their hair, high-quality hair oil is a must-have. Hair oils are
packed with nutrients that penetrate deep into the hair shaft, providing hydration and strengthening
damaged strands.Apply a few drops to the ends of your hair or use it as an overnight treatment for
extra nourishment.
9. Styling Mousse: Adding Body and Definition
If you're looking to add body and definition to your hair, styling mousse is your go-to product. Mousse
helps to create volume and hold, making it easier to achieve a wide range of hairstyles. Apply it to
damp hair from roots to ends, then blow-dry or air-dry for voluminous and bouncy locks.
10. Texture Powder: Instant Volume and Grip
When you need an instant boost of volume and grip, texture powder is a game-changer. This fine
powder adds texture and lift to your roots, giving your hair a much-needed lift. Simply sprinkle a small
amount onto your roots, massage it in,and watch as your hair transforms into a voluminous
masterpiece.
The Top 10 Hair Styling Products Every Woman Needs in Her Collection: FAQs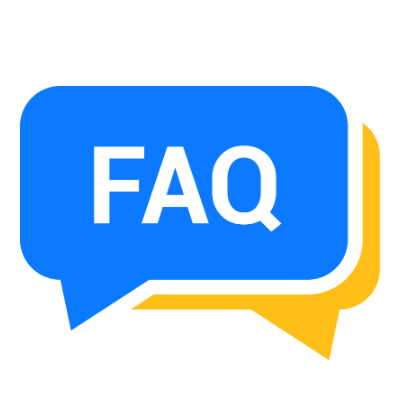 Ques. How often should I use heat protectant?
Ans. It's recommended to use heat protectant every time you apply heat to your hair. Whether you're
blow-drying, straightening or curling, a heat protectant should be applied to damp hair before using
any heat styling tools.
Ques. Can dry shampoo replace regular shampoo?
Ans. While dry shampoo is great for refreshing your hair between washes, it's not a substitute for regular
shampoo. Dry shampoo absorbs oil and adds volume,but it doesn't cleanse the hair or remove
product buildup. It's best used as a temporary solution to extend the time between washes.
Ques. How do I choose the right hairspray?
Ans. When choosing a hairspray, consider the level of hold you need. If you prefer a flexible hold that
allows for natural movement, opt for a light or medium-hold hairspray. For more intricate hairstyles
that require maximum hold,a strong-hold hairspray will be your best bet.
Ques. Can hair oil make my hair greasy?
Ans. When used in moderation and applied correctly, hair oil should not make your hair greasy. Start with a
small amount and focus on the mid-lengths and ends of your hair. Avoid applying oil directly to the
roots, as this can weigh down the hair and make it appear greasy.
Ques. Can I use curl enhancing cream on straight hair?
Ans. Curl enhancing creams are specifically formulated for curly hair and may not provide the same
benefits for straight hair. However, some curl enhancing creams can also be used to add texture and
definition to straight hair, so it's worth experimenting to see if it works for you.
Ques. How can I remove texture powder from my hair?
Ans. To remove texture powder from your hair, simply brush it out or wash your hair as you normally
would. Texture powder is designed to be easily removable, so it should come out with regular
shampooing.
Conclusion: Elevate Your Hair Game
Investing in the top 10 hair styling products every woman needs in her collection is a game-changer
when it comes to achieving fabulous hair. From volumizing sprays to heat protectants, these products
offer the perfect balance of style, protection, and nourishment. By incorporating these must-have
items into your hair care routine, you can effortlessly elevate your hair game and achieve stunning
hairstyles that turn heads
Remember, each product serves a specific purpose, so don't forget to choose the ones that align with
your hair type and desired style. Whether you have fine hair that needs a boost of volume or curly
hair that craves definition, there's a hair styling product out there for you.
Incorporating these top 10 hair styling products into your collection will ensure that you have the tools
you need to create a wide range of hairstyles. From sleek and straight to bouncy curls or tousled
waves, these products will help you achieve the look you desire.
So, say goodbye to bad hair days and hello to fabulous locks with the top 10 hair styling products
every woman needs in her collection. Experiment with different combinations, techniques, and styles
to discover what works best for you. Your hair will thank you for the extra love and care!